Project Description
For some people, the only thing stopping them from having an adventure is the initial spark of inspiration and then, of course, the time consuming planning stage. Pursuits in Adventure was a product created for just such a person. Using an online subscription system, like Netflix or Loot Crate, this service plans personalized day trips and vacations for the user. It would partner with other businesses to create value for the end user, including coupons and special deals related to the trip ahead.
Project Details
Skills
Iconography, Package Design, Logo Design, Product Design, Web design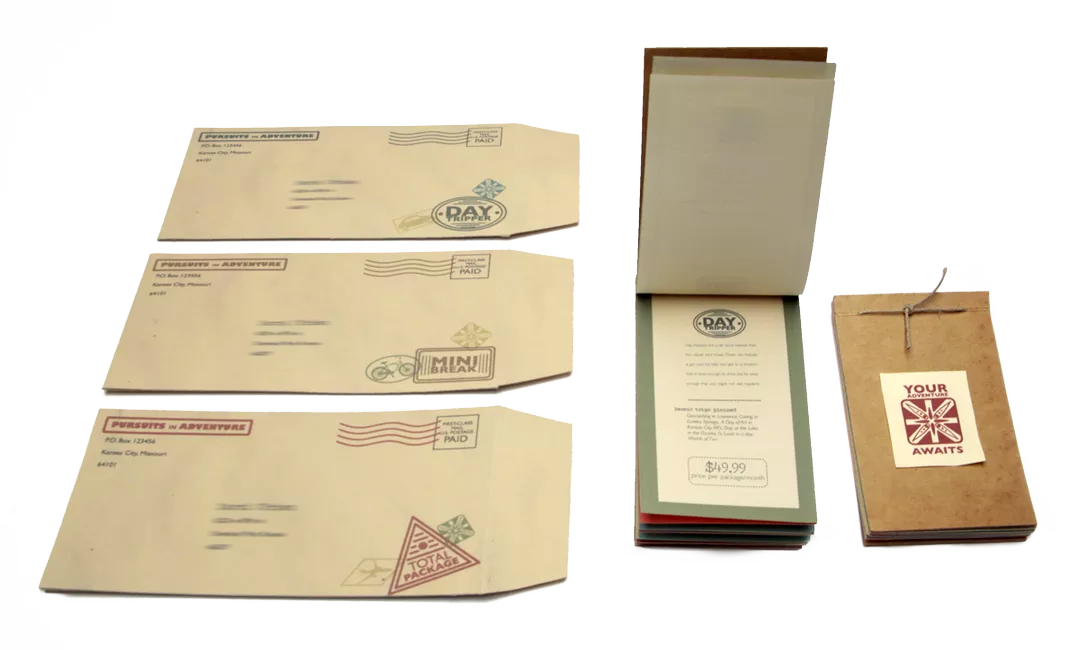 Mini Breaks may take place well within an afternoon. They also utilize local business in creating unique experiences without requiring travels to far off locales. Fun for those on a budget!
Recent trips planned
Coffee in the Park
Book Store: Scavenger Hunt
Movie Night Theme: Disaster
Learn-a-Craft: Bookbinding
Christmas Caroling
Dancing in the Streets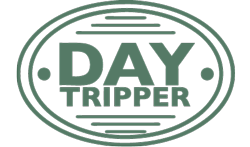 Day Trippers are a bit more intense than the casual mini break. These may include a gas card to help you get to a location that is close enough to drive, but far away enough that you might not visit regularly.
Recent trips planned
Geocaching in Lawrence
Caving in Eureka Springs
A Day of Art in Kansas City, MO
Day at the Lake in the Ozarks
St. Louis in a day
Worlds of Fun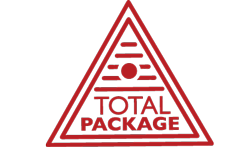 Total Packages are the ultimate in vacation experiences. This package includes your plane ticket vouchers and a voucher for your hotel bill. All you have to worry about is how much fun you are having!
Recent trips planned
A weekend in Paris
New Years in Time's Square
Greece and Ancient World Tour
African Safari
Rome in a Weekend
Museums on the Go!