Kansas Adventures in Outer Space
Project Description
On the plains of Kansas, the Comsosphere stands as one of the largest collections of space artifacts, not only in the United States but also, in the world. Their space camp has been recognized as being one of the best in the country, with people coming from all over to participate. Kansas Adventures in Outer Space is the group within the Cosmosphere that organizes these camps. This project focused on rebranding the group and designing a new concept around to bring kids the experience of space travel where they are. Think the best parts of field day and the science fair rolled into one experience.
Project Details
Skills
Iconography, Logo design, Poster design, Signage, Web Design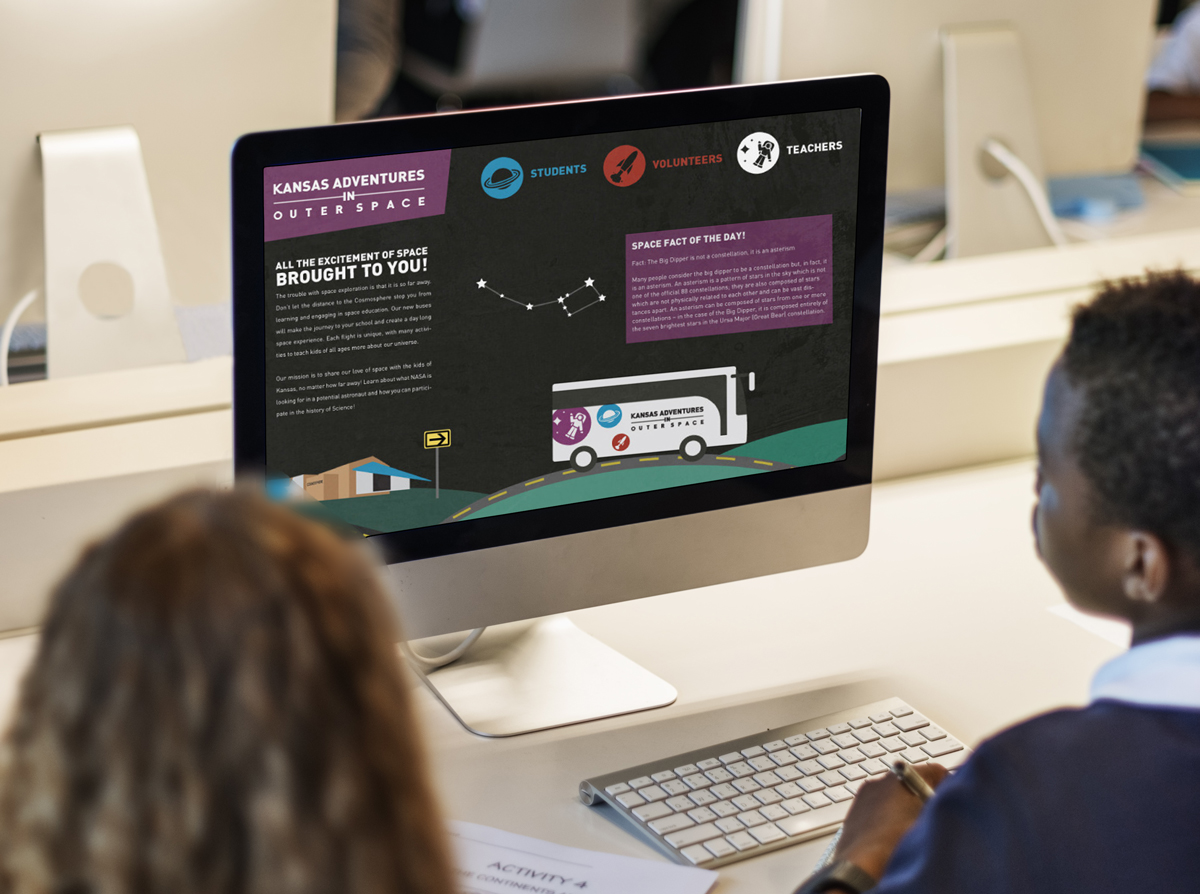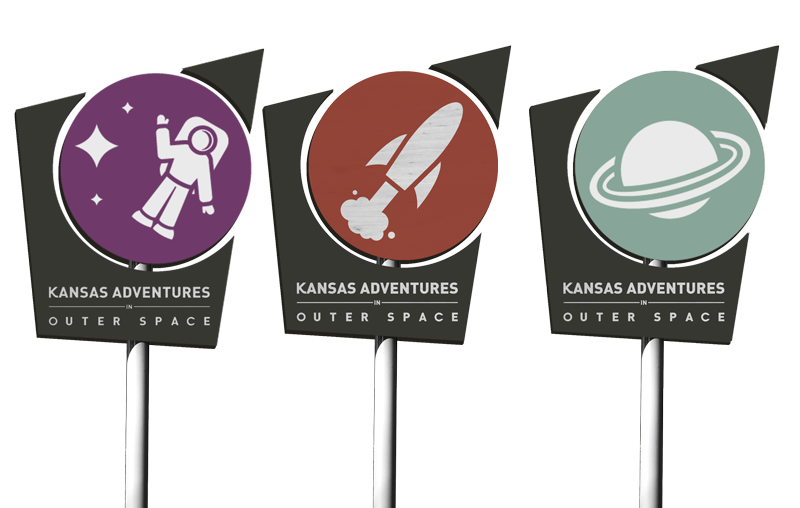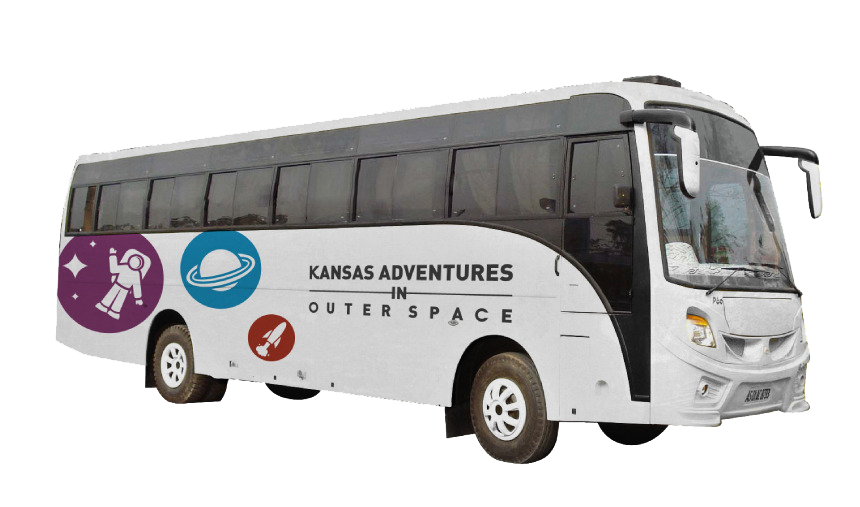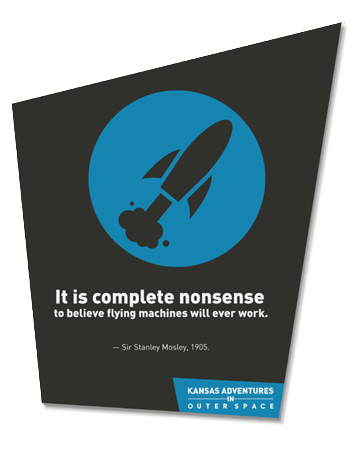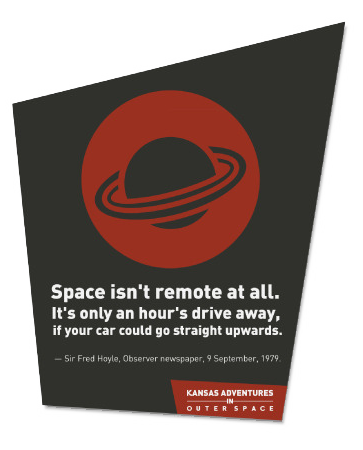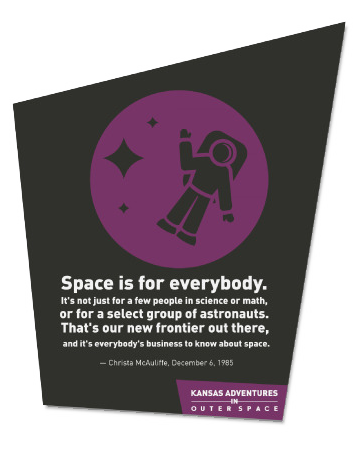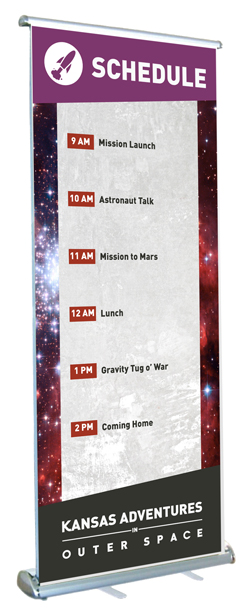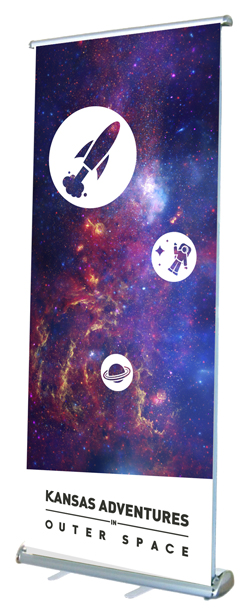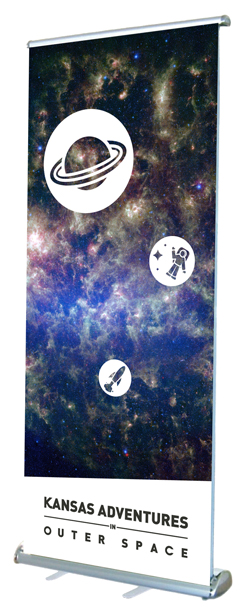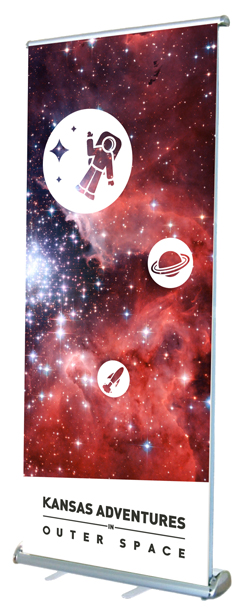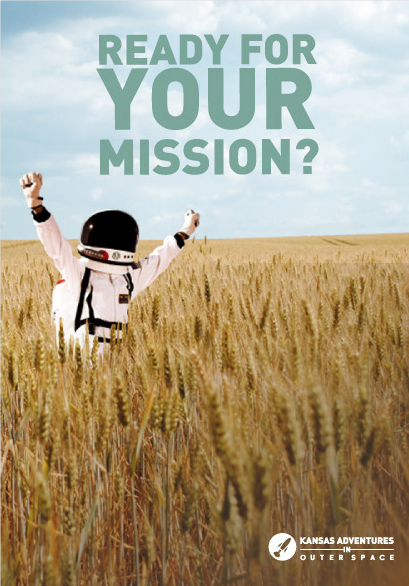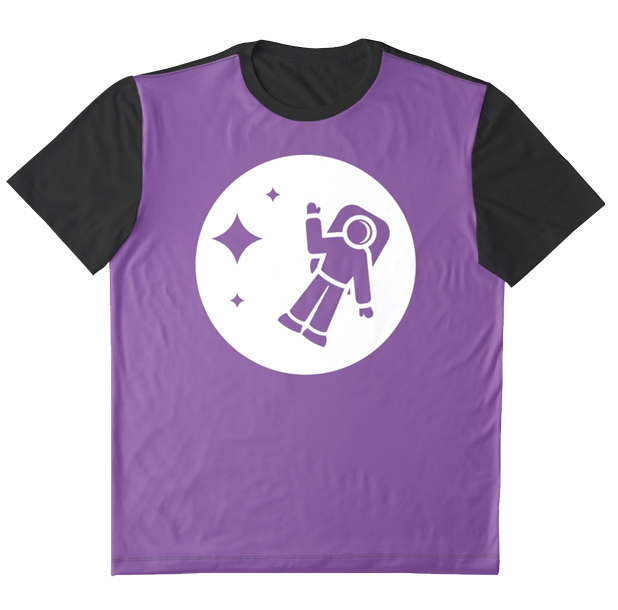 Available on RedBubble
Blast off! Get these spacey icons on a variety of items ranging from art prints and stickers to t-shirts and dresses. Over 40 options.